Museum
A dream of Everett Henning's, the son of founder Otto Henning, had always been to build a cheese museum showcasing the cheese equipment that was used during the early 1900's. Everett's dream came true in 2008 with the opening of the new cheese store and museum at our factory in Kiel, Wisconsin. The museum features an old cheese vat, press, separator, and some old butter making equipment. Some other items include testing equipment used to check the butterfat in farmers milk, an old can washer, cheese forms, milk receiving equipment and cheese making equipment (wooden rake and shovel).
Watch cheese being made "early mornings" Monday – Friday through our museum viewing windows.
Walk through our museum of old cheese making equipment and watch our cheese making video.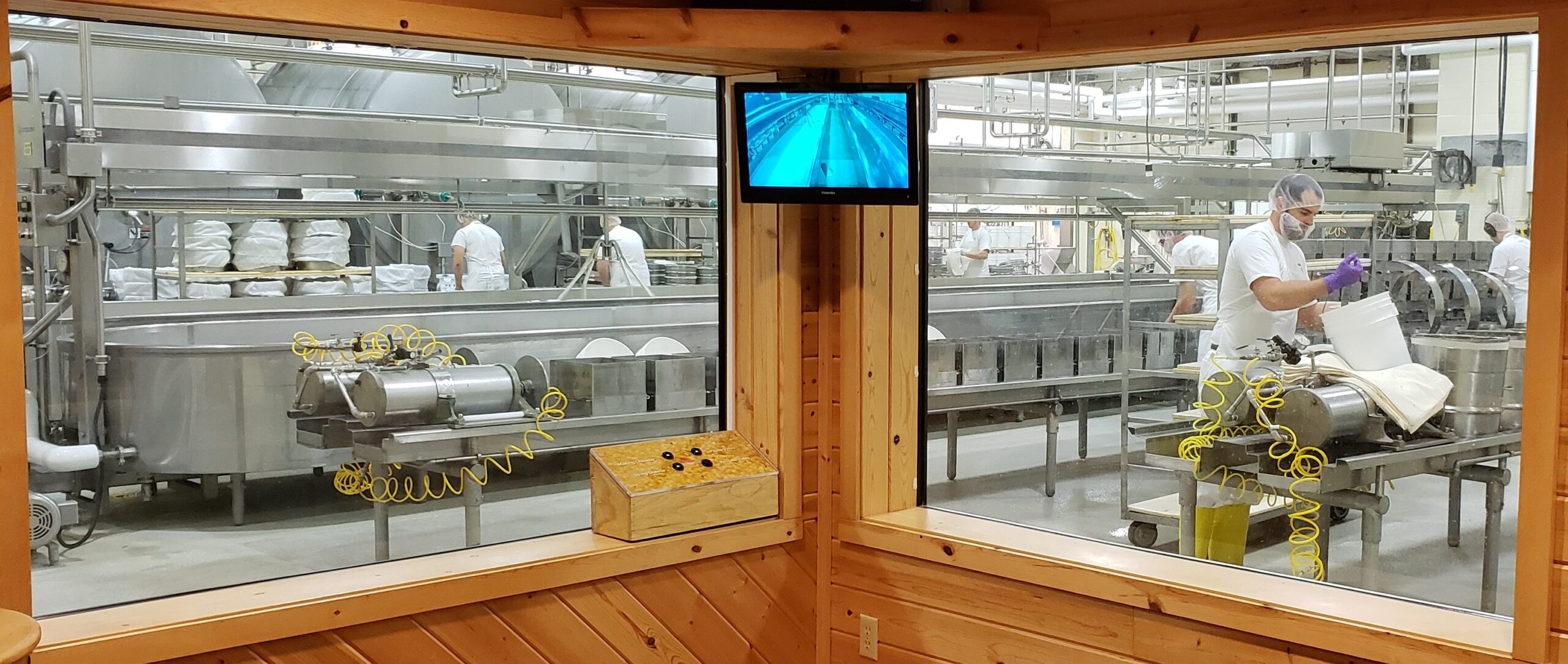 Cheese Store
Enjoy cheese samples.
Fresh, warm cheese curds Monday through Friday.
A wide variety of cheese and cheese spreads.
Breaded Cheese Curds for Deep Frying.
Wines from Wisconsin & California.
Frozen Wisconsin brats, bacon & other sausages.
Large variety of Wisconsin souvenirs & charcuterie items.
Call ahead for Cheese & Sausage Trays, Shredded or Sliced Cheese.
Cheese Store & Museum Hours
Monday – Friday 7am – 4pm
Saturday – 8am – Noon
Closed – New Years Day, Memorial Day, Fourth of July, Labor Day, Thanksgiving & Christmas
Check Facebook for other closures.